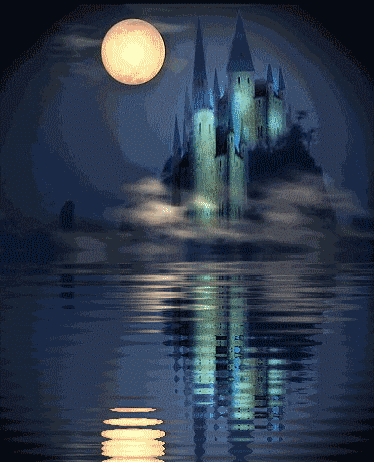 Oh my goodness! There is so much going on in my life, but I had to take the time to respond to a "tag you're it" activity that my dear friend, Mike Dellosso, new author of The Hunted, tagged me for.
Yep. I'm IT! The whole concept was created as part of his new "Blog Book Tour." Here is the link if you'd like to read more about this: http://blogtourspot.wordpress.com/mike-dellosso-blog-tour/
Considering that Mike has written a page-turning spiritual thriller, the idea that others might want to share their own real-life scary stories was birthed.
So ... here is mine. Big Disclaimer: Do not do this!
When I was a young girl, I'm guessing about nine or ten, I attended a local day camp. We'd spend a week going from landmark to landmark, exploring, making homemade ice cream (the kind you churn by hand) and decorating a big, old, lumpy tree that our staff said had mystical qualities, thus its name - The Fairie Tree. We met every afternoon in the rustic lodge for campfire songs, stories, and fellowship.
At the end of the session, we were treated to an overnight at the camp. Each little group had its own tent. Of course, after whispering about boys and stuff, we all shared ghost stories and got all giggly and screechy just like little scared girls do at slumber parties. It was all in good fun until one girl suggested we play the "light as a feather" game. I'd never played this game and was excited as it sounded mysterious. I was also pretty skeptical about the expected results. So it began ...
One camper would lay flat on her back while the rest of us seated ourselves around her. Then we'd each slide two fingers under her body. We chanted some horrible thing that I can't remember the words to (thank you, God) and then we'd lift. I kid you not, there was levitation taking place in that tent. I'll never forget the horrifying feeling of being lifted up (like a feather) to the top of the tent. It was like we were all in some eerie trance. Spooky it most certainly was.
Looking back, I know exactly what was happening. We had unknowingly accessed the spiritual realm, and not the good guys. This game was pure evil, orchestrated by demons. Sadly, for me that was just the beginning of my journey into the occult.
So many teenagers open themselves up to the demonic realm without realizing what they're doing. Ouija boards, bloody Mary, Light as a Feather, tarot cards - all these "harmless" little games can open doors that later become very difficult to close.
It's up to us as parents and Christians to educate those around us about the dangers of messing with the darkside. Cheap thrills and so-called fun and games that involve occult activity are destined to bring harm not blessing.
Please, make sure you educate and prepare yourself to fight the good fight of faith. Keep your Armor on and your spiritual house in order. Maybe it's time to take out the trash in your own home. I don't mean the everyday garbage. I'm talking about anything that is not pleasing to God and that represents evil. If you think mindlessly reading your daily horoscope is okay, please, please, please, think again.
The best way to know what to look out for is to look to the One who has your best interest in mind - Jesus Christ. The Word, His Word, will provide the guidelines we need to live by. It's up to us to follow the directions.