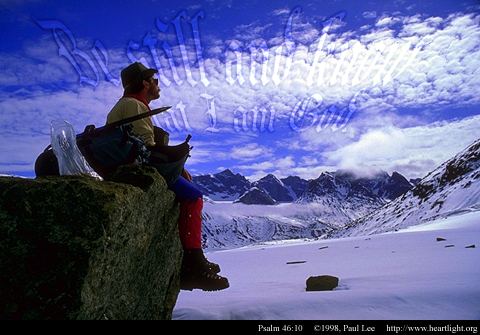 Helloooooo everyone! It's been way too long since I've written. I have a good reason, though. Really! I do.
I had a speaking engagement at a women's retreat this past weekend. What a wonderful time! God showed up in a big way. He always seems to do that where two or more are gathered in His Name. Maybe you've noticed that, too.
I've got so much on my mind. By the way, this is my more "personal" blog. I try to share spiritual encouragments and messages, but, if that is what you are looking for, please visit: http://www.princesswarriorsreignreal.blogspot.com/ Here you will find encouraging words to help you on your journey as a Princess Warrior for Christ. Yes, that blog is specifically for women. Although, men can certainly gain insight by reading.
Anyway, this is going to be a major rambling post. Phew!
Tomorrow, my son has his knee surgery. He will be "asleep" for about three hours. I am praying that God will perfectly orchestrate the surgeon's hands and all others involved will be annointed by His Spirit. This is my son's very first major surgery. He had his toncils out years ago and that's about it.
I've been slightly obsessed with the good ole' Olympics. I'm sure most of you can relate. I've been (I hate to admit) kind of caught up in the whole Chinese age scandal. It appears that there is some very compelling evidence that demonstrates the illegal age of some of the gymnasts. It will be interesting to see how it all plays out. Very sad for the young girls if they are being asked (told) to lie about their ages. This won't be the first time that a chinese athlete has done this. I believe they should lose their medals. Okay, enough of that.
Retreat. Olympics. Surgery. What else?
The retreat went fantastic. The women were absolute jewels. So many of them have overcome major bondages and addictions in their lives. It's so exciting to see how God is moving and changing these princess warriors from glory to glory. I am honored that He uses me to share His goodness and grace. It still stuns me, at times, that today I work for the Lord. Looking at my past, you'd expect to see me working on the "other side of the tracks" so to speak. But God works miracles and sets captives free. Amen!
Okay, deep breath. Can you sense that I'm a bit rattled and rushed?
One thing that was common for a number of the retreat participants was busyness. These ladies, like so many of us, feel overly worked, too busy, and see that they need to slow down and simply "be" with God. Can you relate? I know I can.
On Saturday night, I was awakened by what I thought was an atomic bomb. We were up in the Washington mountains at a camp retreat center nestled in a lush forest surrounding a lake. God's handiwork was divine. Back to the "big bang." The sound I heard was thunder. From my lodge's window I was treated to an awesome display of God's power. Without the annoying street lights, the sky lit up brighter than a Fourth of July fireworks display. Lightening zigzagged across the night sky.
I have to admit I was more than a little awed by this magnificent display of God's power revealed through nature. Wow! A sort of fear and reverance gripped my soul as I grasped once again just how small and insignificant we truly are in comparison to our mightly King and His creation. I guess you could say I was "struck still." I was captivated by His glory unable to do anything but watch.
Listening to the women and seeing God in action reminded me just how important it is to slow down and rest in His presence. We can only stay in the running mode for so long before we collapse under the pressures of daily life. It's like trying to drive a car on fumes. At some point, you have to pull over and fuel up.
Don't you love how God can speak so clearly when you listen? I'm going to make every effort to slow my personal pace down to a dull roar rather than a hurricane of activity. How about you? Do you need to recomit to simply being in God's presence. If so, join me in leaving busyness behind.
After all, I've heard it said that busy is:
B: Being
U: Under
S: Satan's
Y: Yoke
No thank you! I'm going for the God with God.
God bless you till next time.