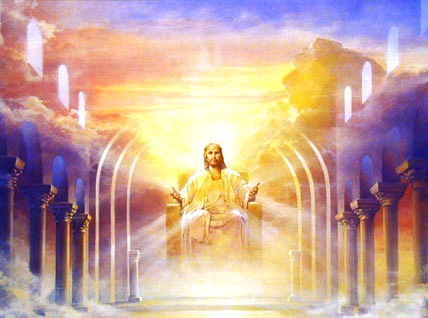 Blessings, everyone! I have to admit that this blog has become somewhat (okay, a lot) neglected since I started my newest Princess Warrior Blog: A Woman's Place is on a Throne ... with a Sword.
http://princesswarriorsreignreal.blogspot.com/
I guess you've figured out that I'm trying to tempt you to read my newest creation. If you're a woman who is determined to embrace her identity as a Princess Warrior for Christ, you may want to add my newest blog to your reading list.
Oh, by the way, this blog is more about my life, what's happening, and how it all relates to my highly imperfect walk with the Lord. The other blog is more about encouraging you in yours.
Okay, back to the updates:
My most recent escapade was a trip up to Wild Waves near Tacoma, WA. If you've never been to Wild Waves, and you're not too far away, consider going. It's fun. Except the part where you try to get a lounge chair to lounge on while your kids run rampant.
Let me explain.
One of my daughter's friends, Dillon, hurried down by the wave pool to secure a spot for me to rest my towel and my hiney.
So, I joined him there, after paying, only to be verbally assaulted by an older woman who insisted that a certain towel-less chair was hers. Politely, but firmly, I asked if the chairs were for kids. She stated that they needed all nine chairs, and, yes, the kids were indeed the "chair owners."
My comment, "How often will these kids be on the chairs? Really?"
You've got to understand, 90% of the chairs around the pool are covered by towels, and no one returns to their chairs until the end of the day, or for brief midday breaks. I wasn't even looking for chairs to seat the four children with me. I only needed one lounge chair.
Anyway ...
She was not willing to budge one inch. These were her chairs and that's that, thank you not so much. Humph!
I told her she wasn't very nice and she expressed the same sentiments to me. Yep. Great way to start my day.
It gets worse.
Thankfully, one kind-hearted woman offered me one of her chairs. She totally, "got it" that her kids wouldn't be sitting anytime soon. We formed a friendly alliance and all was well. Until about 3:30 PM when I found myself chilled to the bone in the wave pool, my teeth chattering uncontrollably.
I hurried to the ladies' room to face the evidence of my stupidity. I was so burnt that my calves were blistering. I'd failed to put on sunscreen. Ahhhhhh.
I'd failed to protect my skin from the sun's harmful rays. I'd left myself wide open to the scorching heat. Oh, did I mention that I had been using a spray bottle to squirt myself with water? I had been adding fuel to the already flaming fire.
By the time we arrived home last night, I could hardly bend my swollen red leges. I had to rest (sleeping was out of the question) on my bed with ice-cold rags draped over me. The consequences of my carelessness are still evident today. What a miserable mess I am.
Isn't that how it is with sin. So often, we fail to protect ourselves and plan for the enemy's assualts. He is waiting to sizzle our souls, yet we go about our lives like it's no big deal. We fail to put on our protective armor and, at times, we head into tempting situations without a care in the world.
Consider sexual temptations -- Huge area of struggle for so many men and women. Many individuals continue, as proclaiming Christians, to frequent nightclubs and bars in search of fun and friendship, and, sadly, much more. Although their desire is to remain sexually pure, they have basically walked up to the fire and are running their hands over the flames. Sooner or later, we all know, if you play with fire: You will get burned.
The Bible tells us to flee sexual immortality not cuddle up to it.
I guess my day in the blazing sun served to remind me that I need to heed God's Word and make wise choices in all areas of my life. At places like Wild Waves, we should make sure to cover ourselves in sunscreen, just as daily we must cover ourselves with God's truth.
Unfortunately, sin can cause more lasting damage than a bad sunburn. Wouldn't it behoove us to stay out of hot sun ... sin?
Friends, are there any areas of sin in your life that you need to flee? God already knows. Why not take some time to talk with God about those areas.
For me, overeating and my temper still get the best of me. Thankfully, I've been set free from sexual sin for a long, long time. I share this with you so you know that there is hope. Whatever you struggle with, and we all struggle, is not to much for God to handle: He can bring complete healing and hope -- if you let Him.
Don't let sin over-cook you like the sun did me!
Go on, open up. God will help you put out the most raging fires of sin and refresh your soul. He is the ultimate Sin Fighter and through Him freedom reigns.