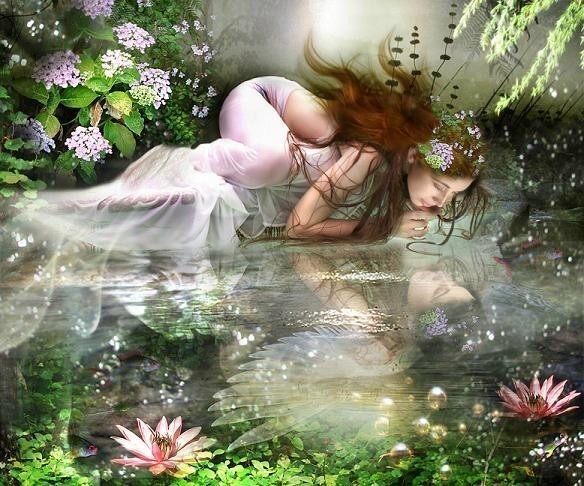 I absolutely adore this picture. Beautiful. I've used it on my other blog, too.
After church this evening, I found myself taking a look at my life in light of God and His plan. Are the things that I spend time on simply good or are they from God? I've written on this subject several times. No wonder. The theme is one that comes up time and time again.
As Christians, we should contstantly be evaluating our lives, including our thoughts and how we spend our time.
Does what I do line up with God's purpose for me? with His will? with His Word? Unfortunately, I have to say, in my case, not always.
When I speak at retreats, I often share an illustration about "being busy." BUSY: Being. Under. Satan's. Yoke. Ouch! So often, we can roar though our days like a hurricane, leaving devastation all around us, or at the very least not completing those things that truly need completing because we are so "busy" tearing through life.
Recently, I've found all kinds of fun new things to do on the Internet. I actually gave in last week and created a MySpace. Sure you can visit! I'm collecting friends (smile). http://www.myspace.com/princesswarriorforchrist
As I menioned, I've been playing on another sight called polyvore www.polyvore.com I've had a ton of fun creating cool collages. Seriously, though, this stuff can take up a lot of time. Time that might be better spent reaching out to others, playing with my daughter, working on my writing projects, doing a Bible study. I hate to admit my evening devotional and Bible reading time has diminished greatly since I've started trying to keep up three blogs, a myspace, a facebook, and enjoying polyvore. Just explaining it makes me feel overwhelmed.
For me my two main blogs, this one and my other Reigning Real site, are ministry. Especially the other site. There, I attempt to encourage and challenge Christian women in their daily walk with God. Unfortunately, I've had little time to stay current there and here. This whole Internet thing isn't bad in itself, but I think when we start living on our computers we end up missing out on God's best. If we're not careful, our computer use can actually become an idol in our lives. Seriously.
Here's one way that the dictionary describes an idol: any person or thing regarded with blind admiration, adoration, or devotion: Madame Curie had been her childhood idol.
Let's go one step further. What does devotion mean? Profound dedication; consecration. Earnest attachement to a cause, person, etc., An assignement or appropriation to any purpose, cause, etc.: the devotion of ones wealth and time to scientific advancement.
In other words, spending hours and hours and hours on the Internet could be considered devotion to something. Even a form of idolatry.
There are so many good causes and opportunities that can pull us every which way except the way God wants us to go.
If, like me, you've noticed that some person, thing, or activity is keeping you from doing your spiritual basics like -- Bible study, prayer time, devotions, attending church, or moving toward your God-given calling -- you might want to examine your priorities. I know I have to.
It's time for me to slow down again. If God isn't first place, I'm in trouble. Without His power, I'm left to pushing through life by my own power, which sooner or later, won't be enough.
Is it time for you to ask yourself if what your spending your time on is good or from God? Go on. Ask.
I've asked and heard; now it's up to me to follow His directions.
God bless you all.