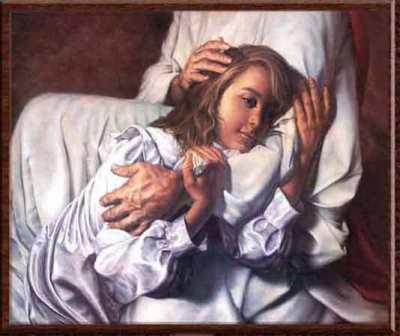 Isn't this a great painting? When we lean on God, He is there to draw us close. That certainly is a reason to smile.
I've had one of those weekends where I just feel happy. I've spent a lot of time in God's Word, went to Church, spent time with my kids, including a great "talk" with my teenage son. Lately, we have been communicating on a whole new level. My daughter's at times "out there" behavior has been much improved, as well. (not perfect or close to it, but better)
On Friday, I took Jordyn to the surgeon for his six-week follow up appointment. We were both very nervous. Thankfully, the doctor said he is doing fantastic and should be fine for baseball season. Praise God! The relief on my son's face was priceless. He already returned to the gym and starts physical theorapy next week.
I've been writing away on a proposal and a new fiction book. I'm excited about both these projects.
I also just received my author copy of a new devotional Bible study that I contributed to. It is a great resource for healthy holiday living. You can order it at Christianbooks.com or of course, Amazon.com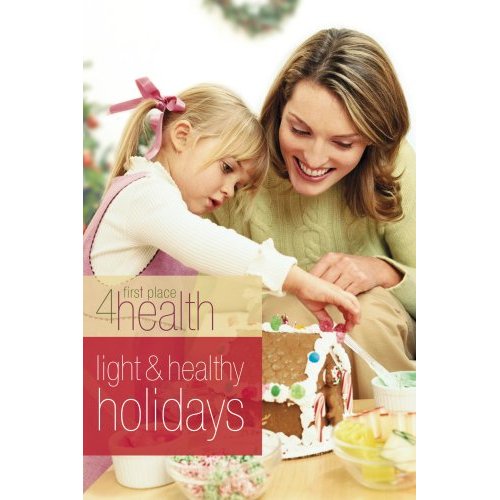 I guess that is about it for today, just a mish-mash of what's going on in my life. For deeper thoughts, head over to my other Blog: A Woman's Place is on a Throne.
http://princesswarriorsreignreal.blogspot.com/
Here you can learn about removing those masks that keep you from being the "real deal." Today, we're looking at the Seductive Mask.
God bless you all!